We Set the Example of Excellence in New York's Tri State Area!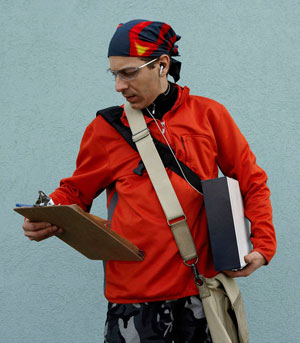 Paragon Express Couriers is a family owned and operated business. We are a newly established company built on ten years' experience in the industry and a solid familiarity with New York's Tri State region.
Paragon Express Courier employs a seasoned team of knowledgeable people to serve you efficiently. We are a growing company with the ability to know our customers' individual preferences. Our customers know us. You won't see an anonymous face each time you call for a courier, but someone familiar that you can trust.
We take pride in customizing our services to fit each customer's requirements.
Consider the following example of one of our more challenging deliveries:
A carpet installation company hired Paragon Express Courier for an after-hours assignment. The product they needed for a next day installation would not be ready to go until after midnight. We picked up the product with a truck and crew of 5. The other part of the assignment was that the supplies could only be delivered at the installation site at 5:00am. No one would be there before 5:00am to accept delivery. Paragon was able to make the required connections to ensure that our client had the materials they needed to complete their work for their own client, even though that meant breakfast for our crew in the truck, while we waited to make the delivery!
As you can see, Paragon Express Courier will take the extra steps necessary to keep our clients satisfied and on schedule. Give us a call today and let us demonstrate how Paragon sets the example of excellence in New York's tri-state region!